Carpet Cleaning Irvine, CA
THE ZEROREZ DIFFERENCE™
Stays cleaner longer
Dries faster
Green and family friendly cleaning solutions
Highly-Reviewed – Over 1,200 5-Star Ratings on Google
No soap or harsh chemicals
Professional cleaning staff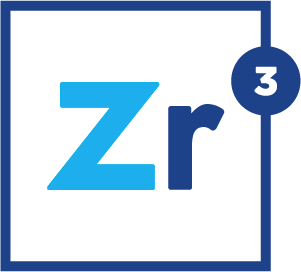 "Zerorez is the gold standard in carpet and rug cleaning. They have gotten out ground in dirt that other cleaning services said was permanent. I have used them for years and will never switch."

Mary Kohn- Irvine, California
CHANGING THE WAY THE WORLD CLEANS
Founders Gaylord Karren and John Hopkins managed over 3,000 apartment units in Texas. Their biggest frustration, and biggest expense, was cleaning carpets for their tenants. None of the carpet cleaning providers seemed to have a solution that cleaned the carpets enough to avoid replacing them, and they knew there had to be a better way.
With their experience in engineering, they discovered that there were two major problems with the decades-old carpet cleaning techniques. The soaps and detergents that other cleaners were using left soapy residue on carpet, which made the carpets appear clean, but actually attracted more dirt and bacteria in the long run. On top of this, the tools these traditional carpet cleaners were using were ineffective at removing the soaps and detergents from carpet, which compounded the issue.
Upon this discovery, and with the help of their friend and longtime home restoration specialist, Jim Stone, Gaylord and John set out to find a cleaner, safer, greener way to clean carpets. They founded Zerorez and the rest, as they say, is history.
"The Zerorez process is the best! It lasts longer than your standard carpet cleaning would every time."

Scott Cuzzo- Irvine, California
ZEROREZIFY™
Carpet Cleaning
Rug Cleaning
Tile & Grout Revival
Upholstery Cleaning
Granite Countertop Cleaning
Hardwood Floor Cleaning
Natural Stone Cleaning
Window Cleaning
& More…
Zerorez Irvine Carpet Cleaning
Address:
17815 Sky Park Cir suite a
Irvine, California 92614
Phone Number:
(949) 387-2222
Email:
[email protected]
Hours:
Monday - Friday 8AM to 5PM
Saturday 8AM to 3PM
Sunday Closed
March 31, 2019
Have you ever watched #oddlysatisfying videos on Facebook or YouTube? People cutting soap bars perfectly, animations of shapes perfectly fitting into each other, watching playdough being uncrushed in reverse or
[…]
October 15, 2018
Greg Raths and Eric Bollmann have joined together in the effort to raise awareness and funds for the Patriots & Paws charity organization. Patriots &
[…]
January 23, 2018
The Disinfection Problem In 1867, Doctor Joseph Lister was the first surgeon to soak his tools and bandages in carbolic acid, or phenol. It was a
[…]