Carpet Cleaning Temecula, CA
THE ZEROREZ DIFFERENCE™
Stays cleaner longer
Dries faster
Green and family friendly cleaning solutions
Highly-Reviewed – Over 1,200 5-Star Ratings on Google
No soap or harsh chemicals
Professional cleaning staff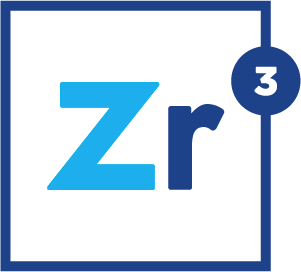 "Daniel did an outstanding job cleaning 4 rooms perfectly. Polite, professional, gentleman to a fault. We will use ZeroRez exclusively moving forward."

William S. Murrieta, CA
VOTED BEST IN TEMECULA CARPET CLEANING
It's true- our carpet cleaning is unmatched in the Temecula area. Just ask our raving fans, who have given us over 1000 5-star reviews. In fact, we actually are so highly-reviewed among our carpet cleaning company peers that it seems fake (but it's not- we promise). So, how exactly do we offer such a great service? The answer lies in science.
Zerorez® uses a patented process called Powered Water that leaves zero residue behind on your carpets. That's important because residue attracts dirt, dust, and bacteria over time. This build-up can be harmful to you, your pets, and your children, and also makes your carpets dirtier in the long run. Here at Zerorez® we believe your carpet cleaner should actually make your carpet cleaner. As simple as that sounds, this statement separates us from our competitors, and leaves our customers amazed (and with clean carpets).
But, we don't stop at carpet! We have services for all your surfaces, such as tile, area rugs, windows, upholstery, and more. Zerorez® is truly your one-stop-shop for all of your cleaning needs. We even offer a satisfaction guarantee! Discover the power of zero residue carpet cleaning with us today.
"Livingston and his crew are the best. He has cleaned our carpets and upholstery for the past 7 years. He does a great job of cleaning, leaving no residue or dirt, and always removing any stains. He and his crew are truly professional, leaving your carpets spotless and smelling great. Always on time and providing an excellent service, we would highly recommend Livingston and Zerorez to anyone. "

Ann L., Temecula, CA
ZEROREZIFY™
Carpet Cleaning
Rug Cleaning
Tile & Grout Revival
Upholstery Cleaning
Granite Countertop Cleaning
Hardwood Floor Cleaning
Natural Stone Cleaning
Window Cleaning
& More…
Zerorez Carpet Cleaning Temecula
Address:
34079 Galleron Street
Temecula, CA 92592
Phone Number:
(951) 704-4489
Email:
[email protected]
Hours:
Monday - Friday 8AM to 5PM
Saturday 8AM to 3PM
Sunday Closed
March 31, 2019
Have you ever watched #oddlysatisfying videos on Facebook or YouTube? People cutting soap bars perfectly, animations of shapes perfectly fitting into each other, watching playdough being uncrushed in reverse or
[…]
October 15, 2018
Greg Raths and Eric Bollmann have joined together in the effort to raise awareness and funds for the Patriots & Paws charity organization. Patriots &
[…]
January 23, 2018
The Disinfection Problem In 1867, Doctor Joseph Lister was the first surgeon to soak his tools and bandages in carbolic acid, or phenol. It was a
[…]